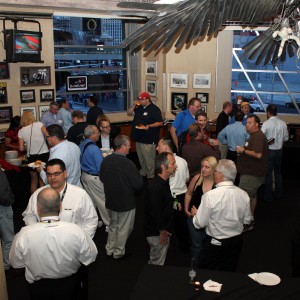 In less than a week, we'll be back in Vegas for another NAB Convention. This celebration of everything video/techie would not be complete without the annual b-roll.net BASH.
We'll see you on Monday, April 16, 2012 at the Harley Davidson Cafe (on the Strip) starting at 6pm. We're calming it down a little this year. No sponsors, so unfortunately, no free booze. But we'll sit, eat, drink and swap stories just as before…
No per-registration needed… just come by and ask the hostess where the crazy b-roll.net folks are – and they'll send you in the right direction.  Do drop me a line and let me know if you can make it – that way we'll have the right number of chairs waiting for you…
See you soon in VEGAS!