Welcome to b-roll.net, the television photography resource on the web since 1996.
Thousands of professional photographers, videographers, cameramen, editors, shooters, cammos and photojournalist from across the globe gather daily to discuss the latest in our industry.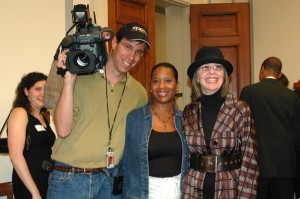 b-roll.net was founded by, Kevin Johnson, a Washington, DC based TV News Photographer working at the Cox Television Washington Bureau.
Resources of the site include:
b-roll.net FORUM – a hotbed of industry related discussion.
b-roll.net TV – a online video sharing resource.
Job Listings – the most up-to-date listing of job opportunities for photographers in news and production.
Tips and Tricks – ideas ranging from basic knowledge to creative shooting options.
The site has 1,600 unique visitors per day and 56,000 page views per week. b-roll.net is based in Washington, DC.