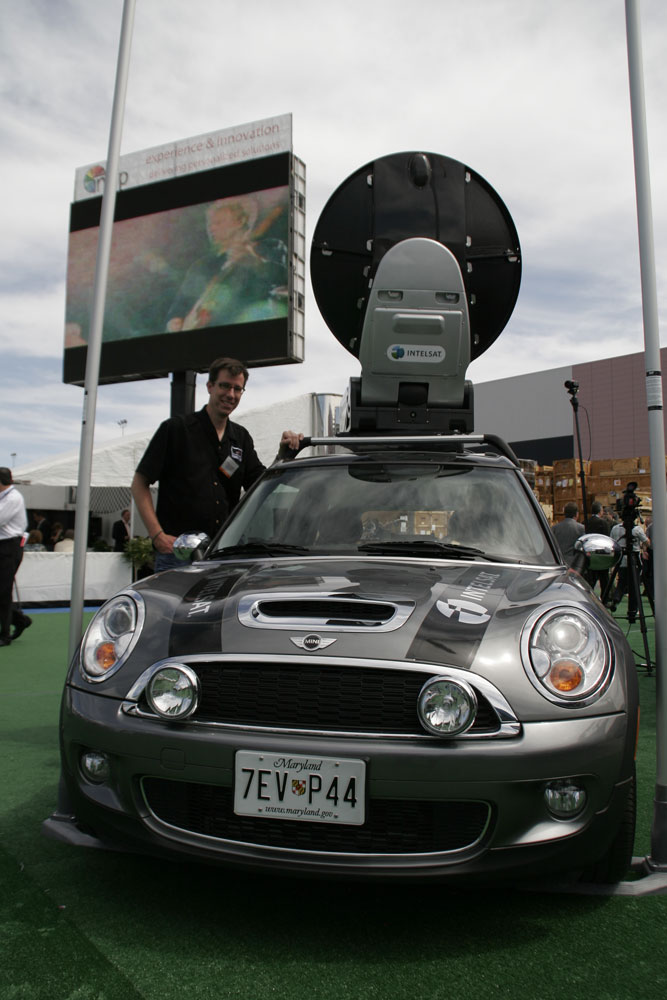 I always have grand plans when I hit the floor of NAB. Meet with vendors. Learn about new products. Take pictures. Shoot video. Edit stories and get them on b-roll.net as quickly as possible.
Looks easy on paper, but even with the great assistance that I've had over the years (Stewart Pittman, Chris Weaver, Brad Ingram, JL Watkins and the perennial lifesaver, Andy Grossman) it's still a little too much to take on in such a short period of time.
I know it seems a little strange for a site dedicated to moving images, but the little video camera didn't come out of the bag this year. I've decided to do it "old school" with only stills.
Andy and I roamed the floor for two days and found some cool stuff. Lots of lights – interesting peripherals – monitors and new cameras.  Stay tuned for the highlights.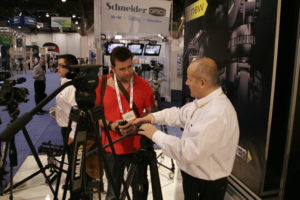 I was lucky enough to run into Philip Bloom at the Miller booth. Bloom, a UK based DoP and Director has done some amazing reviews of cameras and gear. We've "mooched" many of them and put them on b-roll.net. He's a great guy who even made it by the b-roll.net BASH – and married the waitress.
Bloom had his video camera rolling constantly, so check out his irreverent look at NAB here.