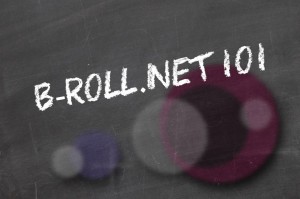 At its core, b-roll.net is about education. Hopefully the many tips and tricks found on this site have inspired a few photogs to try something new. At the very least, we're a group who appreciates the good work found in our industry.
I've decided to take that teaching spirit to the next level and become an adjunct professor at the University of Maryland's Philip Merrill College of Journalism. While I'll still be shooting at Cox Media Group as usual, I will be infecting a group of students taking J262 with Broadcast Shooting and Editing two nights a week.
Former CNN shooter, Bethany Swain is gracefully taking me under her wing as I learn the ropes of teaching. I'm taking notes from great presenters I've had in the past – like Les Rose, Al Tompkins, Stan Heist, and Darren Durlach (surely, I'm failing to remember all the great teachers).
So starting in January, I may be calling on you to help me scrounge up examples to demonstrate core principles I'm teaching. Also, my students may be looking around the site for ideas – please be nice to them. They may be green – but they're eager to learn how to do it right.
Thanks for teaching me so much over the years, here on b-roll.net. Let's hope I can prove the old adage wrong – "Those who can, do; those who can't, teach."
All the best,
kev