Four weeks from tonight, I'll be at the Harley Davidson Cafe with the rest of the b-roll.net GANG. I want you to be there too!
In celebration of the "end all be all" convention for television technology, we'll be having our annual b-roll.net BASH with the great folks from Miller Camera Support. Free food and drinks, great fun and conversation and the chance to win cool prizes kind of makes it a win-win-win situation (Sorry, I'll avoid the obvious Charlie Sheen reference, here).
Join us!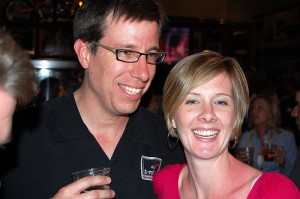 April 11, 2011
6-9pm
Harley Davidson Cafe
3725 Las Vegas Boulevard South
Las Vegas, NV 89109
Space is limited, and we want room for as many "b-rollers" as possible. Please REGISTER and ARRIVE EARLY.
We can't let anyone in that has not registered in advance, and even if you register, it's first-come-first-serve.
Please register today by filling out the form below. If you're bringing multiple people, please fill out the form for each person separately.
See you in Vegas…