From: LA Times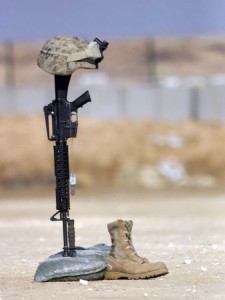 The work we do as TV news shooters can sometimes be dangerous, but it is nothing compared to the work of US Navy and Marine Combat Cameramen.
These brave men and women carry a camera in addition to a gun and act as the ultimate "one man band."
It was announced yesterday in the LA Times, that Marine Lance Cpl. Ralph J. Fabbri, 20, was killed Tuesday in the Helmand Province of Afghanistan.
"Fabbri was killed by small-arms fire while on a foot patrol, the Marine Corps said. He was on his first combat deployment and due to return to Camp Pendleton within weeks. He died a day short of his 21st birthday."
Thoughts go out to Fabbri's family and to all the brave folks that face unimaginable danger in war zones every day.