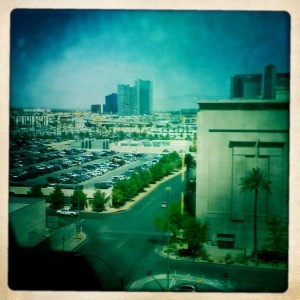 It's Saturday – and we're in Vegas for NAB. Granted the show doesn't start until Monday, but we are here a little early.
It's time for my wife and I to check out the pool and let the jet-lag be washed way with some desert sun.
Team Lenslinger will be arriving Sunday night. Stewart Pittman, Chris Weaver, Rick Portier, Amanda Emily and Kathleen Newell will hopefully help us share the stories of NAB.
Keep up with us on twitter at http://twitter.com/b_roll_net.