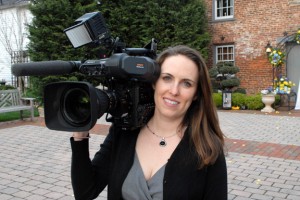 From: White House News Photographers Association
Veteran CNN photojournalist, Bethany Swain has been awarded the 2010 White House News Photographers Association Video Photographer of the Year in the 'Eyes of History™' video contest.
That could be the longest award title in the world – but doesn't diminish the impressive feat. Congratulations to Swain on a huge accolade.
Not only is Ms. Swain a hard-working national photog based here in DC, she's also the Project Coordinator for the amazing "In Focus" series of photog nat-sound essays shown quarterly on CNN. A great inspiration for news shooters everywhere.
The winning video clips should be online soon.
Read more at: WHNPA.org