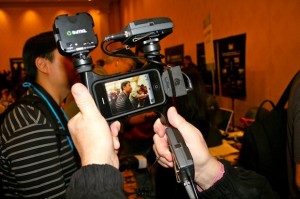 From: Cult of Mac
Ed Curran, a reporter for WBBM-TV in Chicago, is shooting the Consumer Electronics Show in Las Vegas with an iPhone  outfitted with an Owle bube lens attachment.
I guess it makes sense for a technology show – but how soon will we see this everywhere in news?
You can watch the videos on Curran's Tech Blog.