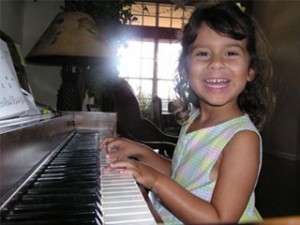 We cover these events all the time, but there something about a camera lens that shields us from it. It's not until it happens to someone you know that the pain truly comes home. One of our own b-rollers, Jim Sitton was hosting Thanksgiving dinner in Jupiter, FL when a guest at the party began shooting with a handgun, killing 4 – including Sitton's six-year-old daughter Makayla.
Jim is a photog at WPTV, in West Palm Beach, FL, and a b-roll.net AWARD winner. Read WPTV's coverage of the event. Here's other coverage of the news. Many well wishes, thoughts and prayers have been expressed by b-rollers in the b-roll.net FORUM.
Even at this darkest time, Jim stopped by to post a few words on the FORUM. "She was–Is the greatest joy of my life and I praise God For blessing us with almost 7 years."
My heart goes out to Jim and his family. May his faith keep him strong.
On the other hand, the great wordsmith, Stewart "Lenslinger" Pittman, put it best when speaking of the suspect, "Hell ain't got a room hot enough."
——————————–
UPDATE:  We are collecting donations to send to the Sitton family. You can send money via our shopping cart at: http://www.b-roll.net/store/5-donation-for-jim-sitton-s-family.html. We plan to send flowers and the remain proceeds will be sent to the family.  Read more here…