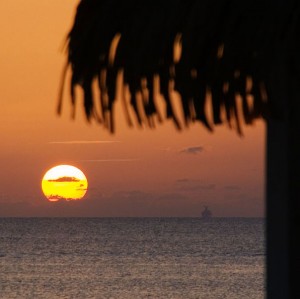 Now that folks here in the States have switched back to Standard Time (away from Daylight Saving Time) is time to readjust your evening live shot lighting.
Amanda Emily has created a beautiful interface that she's shared with us – the b-roll.net Golden Hour Calculator.
They system figures out where you are on the globe and gives you a months worth of times for morning and evening golden hour and blue hour. Check it out – and light accordingly.
In the meantime, as the weather gets cooler, I'll be dreaming of going back to Grand Cayman (as seen in my photo to the right).