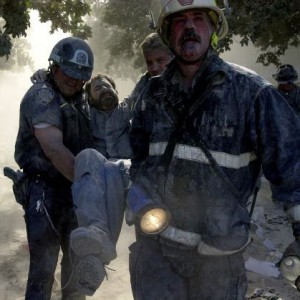 Mike Walter, a DC based reporter has covered all types of TV news stories, but the Pentagon on 9/11/01 changed the way he looked at it all.
His latest work, Breaking News, Breaking Down, is a film that looks into how covering tragedy doesn't prevent us from being affected by it.
"Breaking News, Breaking Down, is a revealing look at how journalists continually go after breaking news, from 9-11 to Katrina, never imagining how it can break them down.
In this landmark film, for the first time ever, a journalist turns the camera on himself and his profession, to candidly talk about how trauma impacted his life and the lives of others. It's a long overdue look at a problem that has been largely ignored for years, until now. In the end you'll watch journalists turn tragedy and trauma into triumph."
The film is on the film festival circuit, so keep an eye out for it. In the meantime, here's a brief look.
Check out more at:  http://www.breakingnewsbreakingdown.com