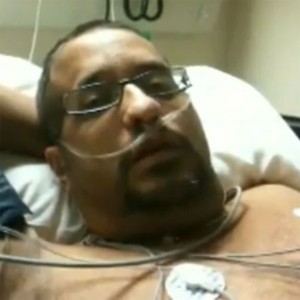 We are all storytellers after all.
Michael Levine, a South Florida based shooter and active member of the b-roll.net family, shares advice and great wisdom with "b-rollers" around the world as A Step Above Productions.
It seems that now the advice he's sharing is how to be incredibly strong in very challenging times.
This summer, Levine was diagnosed with level 4 brain cancer and began documenting his determination through treatment on his blog, aptly titled, "I'm Going to Beat Cancer."
After posting an update on the b-roll.net FORUM,  the b-roll.net community began sending words of support. Our hearts go out to Michael and his family as they push through the challenges ahead. We look forward to a positive prognosis  from his doctors very soon.
Keep telling your story… we're listening.