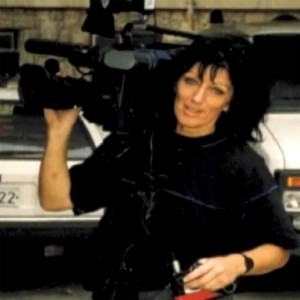 Back in the late 90's, I was fortunate enough to travel overseas to places like Bosnia, Kosovo, and the Persian Gulf. On a number of these brief trips we would run into crews from CNN and other networks.
We'd sit in a hotel bar – after a days shoot – and swap stories about the business. I say "swap," but as a veritable rookie shooter, I simply kept my mouth shut and listened. The stories were amazing. I often stood flabbergasted at tails of the likes of Marget Moth.
I haven't been lucky enough to meet Ms. Moth, but after watching the recent documentary, "Fearless" on CNN I wish I had the opportunity.
Seeing the rock-solid shot of a soldier shooting directly at your vehicle at the beginning of part one says it all. If you can be that cool under pressure, you are the best in the business.