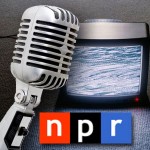 From: NPR.org
NPR Media Corespondent, David Folkenflik, delves into the struggle all TV news organizations are dealing with – how to stay afloat.
Radio and television networks and newspapers are struggling to survive the transformation to the digital age. As established media business models become outmoded because of the Internet, a program at Columbia University's journalism school offers news executives a forum to share their problems.
Check out the story and read more at NPR.org.