From: Kim Fatica on Twitter (http://twitter.com/kimfatica)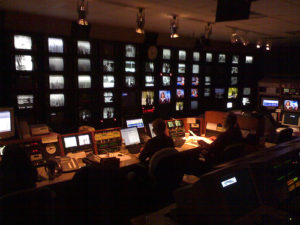 Kim Fatica has declared Friday to be Assignment Editor Day. Being one of the worst jobs in a news room, Fatica recommends you "give some love to your AE Friday!"
Rule #1: No complaining about getting the short straw on the house o' cats with the lazy reporter.
Rule #2: Always smile and say "thank you". If you're po'd, they won't know.
Rule #3: You don't tell your AE that he/she is listed as "Ass Desk" on your cell phone.
Rule #4: Make sure you comm every time you change locations. Keep 'em in the loop.
Rule #5: If you make up a Bud Light commercial about them, don't share it. Today, anyway.
Rule #6: If the desk calls while you are in the toilet, go ahead and answer if both hands are free.
Rule #7: Attend the morning meeting and participate. You might be surprised.
Rule #8: The AE tells you to camp out at the scene, even tho it's quiet. Don't give lip. Enjoy the silence.
Rule #9: When you are at McD's, call in and offer to pickup for your desk.
Rule #10: Just remember that every day can be Assignment Editor Day. It might make your job easier.
# Don't forget to be nice to your Assignment Editor today! It's Assignment Editor Day! #AEDay