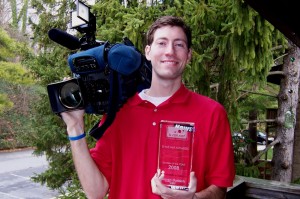 Talk about a clean sweep.
WBFF's Darren Durlach is soon going to need a larger bookshelf.  After topping the b-roll.net AWARDS for two years straight, he's just taken top honors in the National Press Photographers Association's Photographer of the Year competition.
Last year's Large Market, BEST of b-roll.net winner, Greg T. Johnson of WFAA in Dallas, TX, took home the Video Editor of the Year award.
Congratulations to all of the participants in the NPPA contests.