SONY PDW-F350 XDCAM HD CAMCORDER COMPLETE KIT INCLUDING CAMCORDER, LENS, TRIPOD, BATTERIES, MATTE BOX ETC.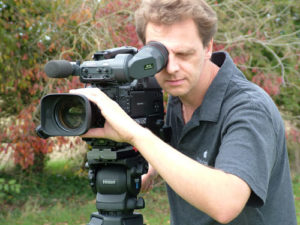 Sony F350 XDCAM HD camcorder.
Mint condition, hardly used kit all boxed/as new. 2 years old, but you wouldn't know it. Only 10 laser hours on camera.
Sony PDW-F350 (latest firmware) with Petrol case.
Fujinon XS17.5.5BRM HD lens.
Vinten Vision 8 2-stage carbon with mid-level spreader, floor spreader and padded bag.
Hawk-Woods 2-way charger/mains supply with 3 large Hawk-Woods V-loc batteries, car charger.
Chrosziel high-end matte box with rails, side flags, the lot, in Pelicase.
100 brand new Sony XDCAM discs all boxed and sealed.
Loads more kit to go with; too much to mention.
Will consider splitting. Contact for details.
This kit and camera is mint/boxed with all original packaging/manuals/cd/cables etc, not even a fingerprint on it.
Based in Cambridge, UK. Call 07810 201111 or email: nigel@dvuser.co.uk