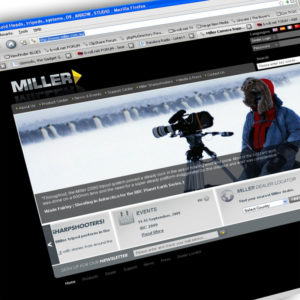 The folks at Miller Tripods are not just sponsors of b-roll.net, they're kind of like family. As the premiere sponsor of the b-roll.net BASH, they have been very influential in what's becoming the annual  "Family Reunion".
So, I was very excited to hear the news about my Australian brethren were unveiling a newly designed website. Months in the making, the new Miller site is much more informative and interactive. Plus, it just looks cool!
Having gone through the recent re-design of b-roll.net, I know the work that goes on behind the scenes.  I congratulate Miller on a job well done.