A recent thread on the b-roll.net FORUM discussed the quality writing in the most recent NPPA News Photographer magazine. I have always respected the fact that the original organization dedicated to photojournalism produces a professional quality monthly magazine. It's not an easy task. Even if you don't feel the content is evenly distributed between our two mediums, the stories and images are important.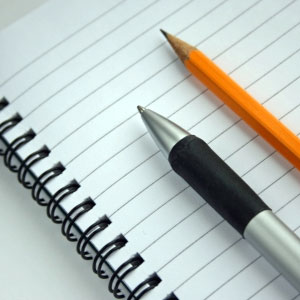 The grand plan for b-roll.net has always been to have various columns dedicated to different aspects of our industry. Sadly, my obvious lack of writing talent (along with a perpetual lack of time) has prevented this.
Many great contributors have added their penmanship to the site over the years. Richard Adkins, Stewart Pittman, Lynn French – to name a few – did great work on b-roll.net, and for that I am perpetually grateful. Most of them went on to develop their own independent and successful blog enterprises. I am greatly indebted to everyone's contribution to this site over the years.
I am excited that the new design of b-roll.net allows for much greater flexibility to grow into a more "magazine style" website. To help fill the white-space with industry relevant information, I humbly ask for your assistance again.
We are in need of contributing writers to take a more in-depth look at our industry.
Want to be a technology expert? Someone who answers the camera spec questions? We need you!
Want to be a industry analyst and help document the ebb and flow of the business? We need you!
Want to be a media critic and discuss journalistic issues and ethics? We need you!
Want to develop a video or audio podcast? We need you!
As I've said before, this is YOUR site more than it is my site. Please help me make your site better.
If you're interested in participating, please contact me at: kev@b-roll.net or use our contact form.
Thanks for being "b-rollers!"