After the latest round of Vitec buck passing, I was forced to take matters into my own hands: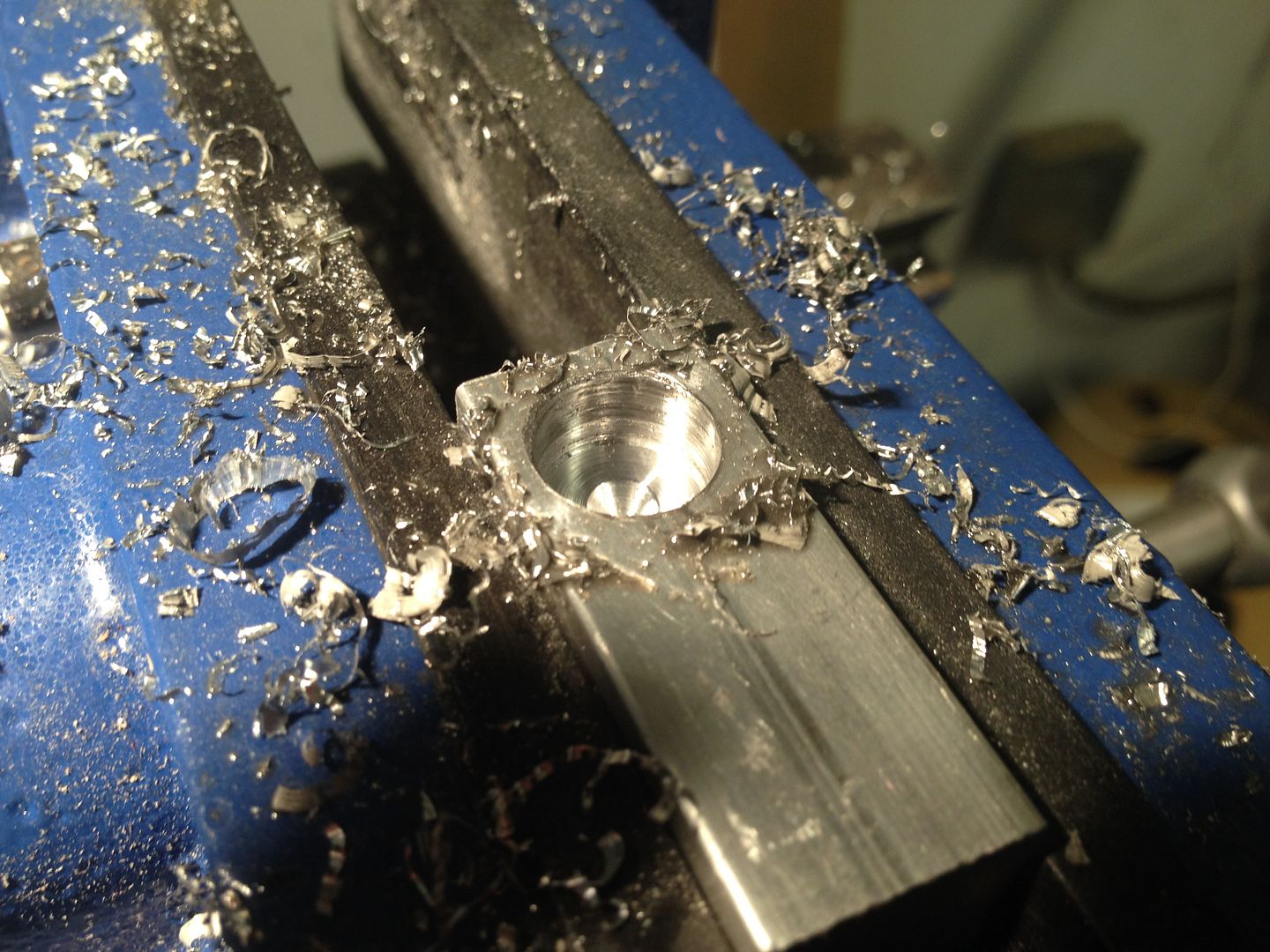 Initial machining with a Forstner bit. I spend $10 on this hoping that this meant-for-woodworking bit would work on aluminum, and it did just fine.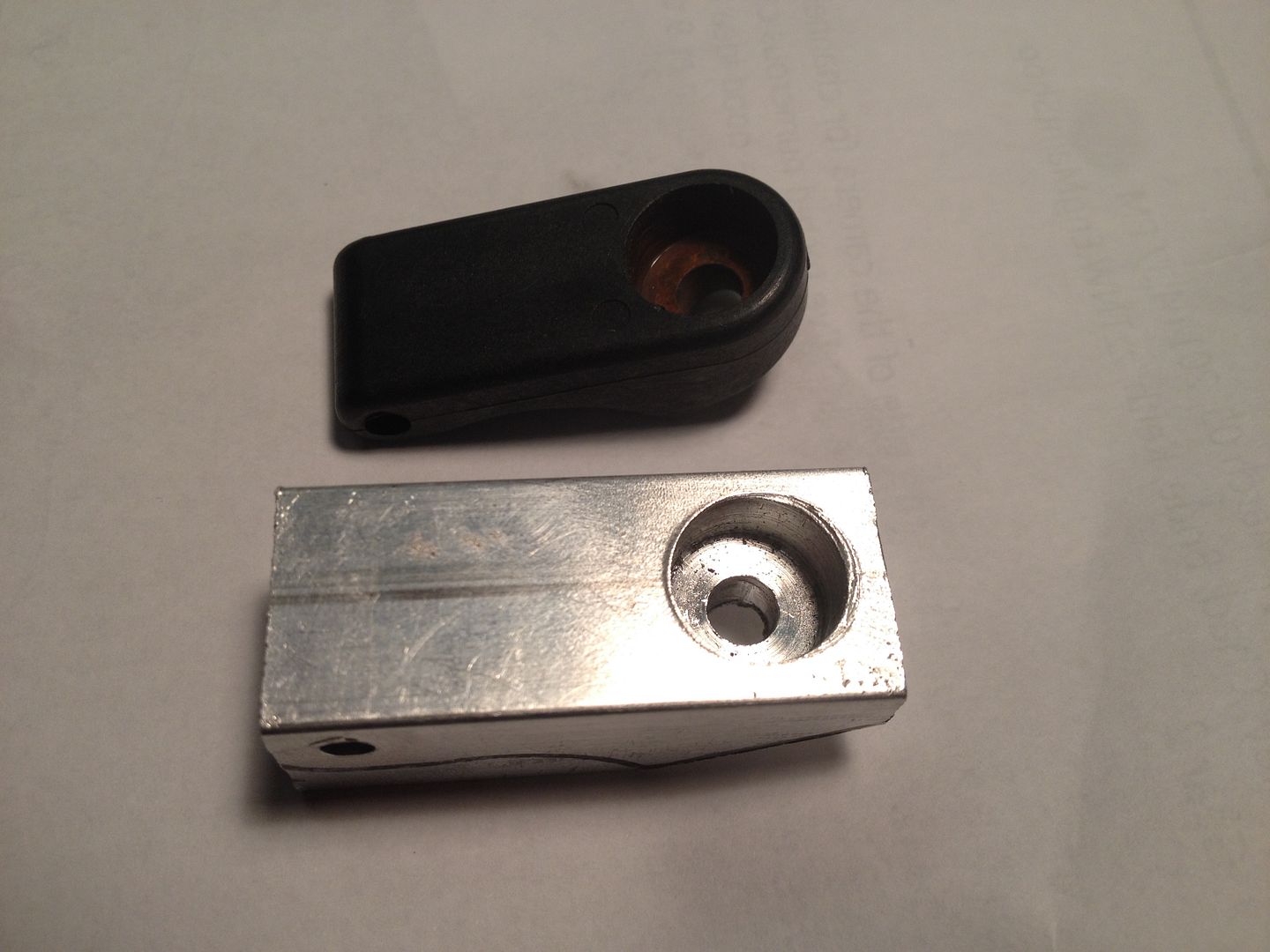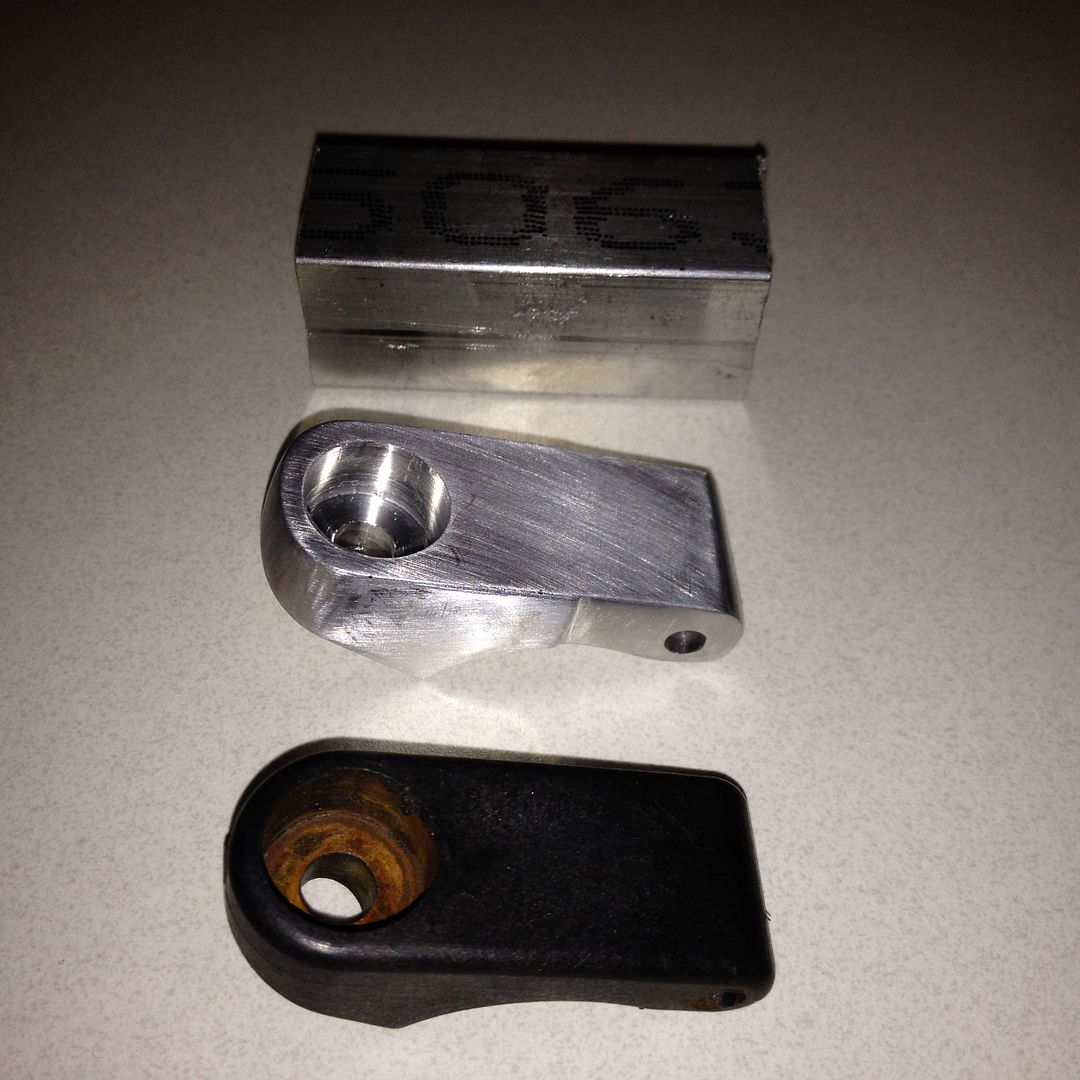 O' Connor Leg Lock, my Leg Lock and block of aluminum I used to make this (thanks, onlinemetals.com!). I purchased three of these blocks for under $5.
View of the backside of the Leg Lock. This curved part is what is clamped against the leg.
Another look at the original, copy and raw materials.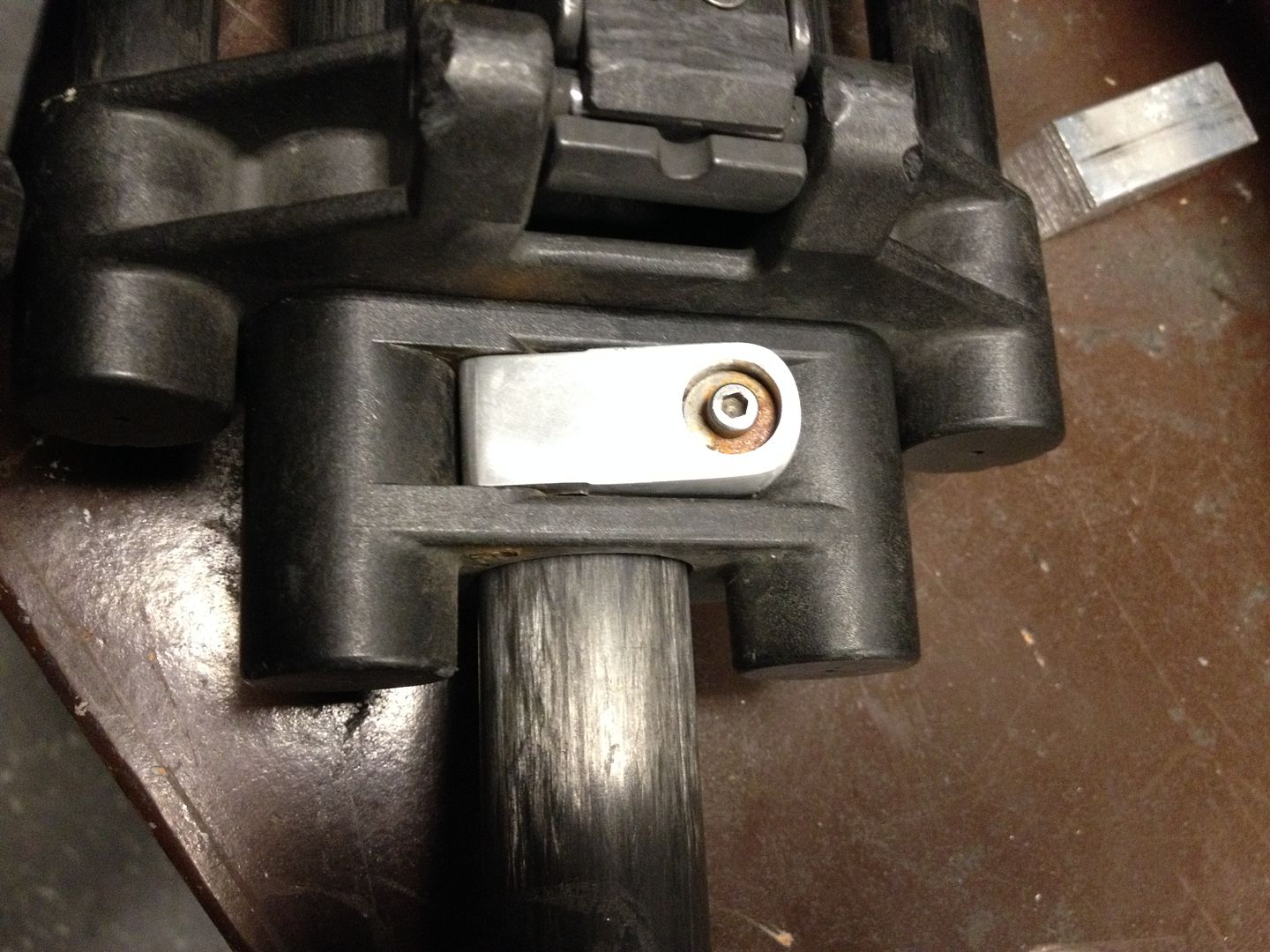 Here it is installed. The tripod is currently setup with a couple of sandbags on top to see if it holds.
So that's the final chapter on this. Again, if they had just told me a
year
ago that this part was no longer available, I could have made this then and been using this tripod since then. The fact that they strung me along for so long is what really upsets me. I filed, cut and drilled this part partly because I needed to fix this tripod, and partly out of spite.
Val