How to Make Your Own Camera Slider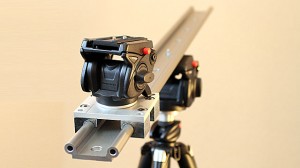 German digital-marketing-guru, Friedhelm Fischer, has created a simple tutorial for making a professional grade camera slider. The video explains it all, but you can read more about it on his website,  http://www.friedhelm-fischer.de.
The shots at the end of the video show the amazingly subtle effects you can get when the slider. The beauty is accentuated by the shallow depth-of-field of the Canon 7D – but this could make your next boring "documents" shoot come alive.
Thanks Friedhelm for sharing…