Narrow "Focus" Minded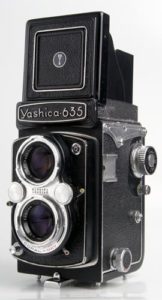 When I was a kid, I discovered my mother's Yashica Twin Reflex camera in the attic. I had no film for it, but it was still the coolest toy. The lens projected a moving image on its huge focus screen, and the image had a special quality that made it look like film. Before VCR's and camcorders, it was my first experiment with motion pictures.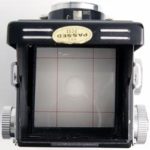 It would be years before I finally understood what made the image in that Yashica look "cooler" – what made it look like film. It turns out the effect I loved was a narrow depth of field. Seeing moving images with a tight focus allows things to POP. It's the effect that makes good cinematography work.
After years of shooting video, I've found ways to mimic that look, but never to my satisfaction. The nature of modern video cameras doesn't allow for really nice depth of field without highly compressing the shot, or cranking up the shutter.
All that changed when I ran into Eddie Enciu at a shoot in DC. He had a self-designed adapter on his Canon HF10 camera – called the EnCinema 35mm – that allowed him to use standard Canon still lenses. Basically the still lens focuses the image on a focus screen (much like my beloved Yashica) and the video camera macro focuses on that screen. When combined with an AVCHD camera like the HF10 and a 24P frame rate, the look is a "film-like" as you'll ever find. It's almost like doing a real-time telecine of a 16mm film camera.
Check out the EnCinema 35mm demo reel and see for yourself.
Visit Vid-Atlantic's website for more information.
More video after the break…