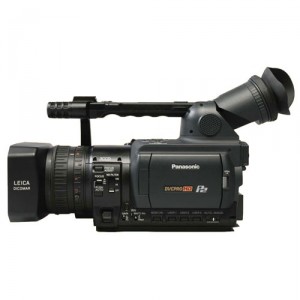 Jim Lewis is reporting that he had a Panasonic HVX 200 HD P2 Camera (Serial # A6TC00500 R) stolen from a shoot at the Kennedy Space Center in Florida.
According to Lewis, "who ever took the camera left the lens hood and all the accessories, batteries and P2 cards behind.  So, it may be just a camera without a lens hood."
If you have any information – or see something similar on eBay, please contact us here or email us at info@b-roll.net and we'll put you in touch with Jim Lewis.
Any help is greatly appreciated.
(NOTE: Photo is not of the actual stolen camera.)