Lenslinger on the Radio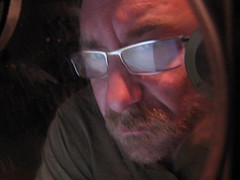 Long-time cameraman/scribe, Stewart "Lenslinger" Pittman, took his brilliant proses to a vocal level yesterday. He was able to find his way onto a regional talk radio show on WZTK in North Carolina. Host, Allan Handelman guided the discussion on local TV news, OMBs, social media and streaming media. Pittman made us proud in the debate of our industries future.
Read Stewart's account of it... and listen to the man on the radio.