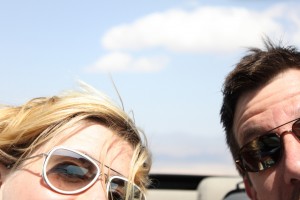 I'm back, back at home at least.
It's been an amazing couple of weeks. I've heard amazing calls and emails of support – so I assume everyone has heard the news. If you need a refresher, the best explanation can be found at CaringBridge.com.
"Around 7:30 pm on Monday, May 23, Kevin collapsed in his home just minutes after arriving home from work and going upstairs to greet his wife, Clare. He went downstairs to start dinner when Clare heard something odd. She rushed downstairs to find Kevin unconscious and not breathing. She called 911 and performed CPR as instructed by the operator until the paramedics arrived. After defibrillating Kevin several times, he regained a pulse and was rushed to George Washington University Hospital where he remained unconscious, was sedated for treatment and was placed on a breathing tube."
With the support of my amazing wife, Clare, some extremely talented doctors and my beloved family and friends, I have survived. I'm still not 100% and it will be a couple of weeks before I pick up a camera again, but I'm home and happy.
I just want to say I have been blown away by the voices of the "b-roll.net FAMILY" offering well wishes to Clare and me. It's been great to hear from everyone.
Sorry we missed the DC b-roll.net NIGHT on May 24. We'll definitely reschedule this – just as I will have to reschedule the celebration of my wedding anniversary (May 30) which I slept through.
Thanks again to everyone… see you soon!