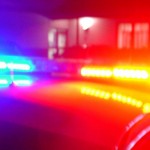 From: Al Tompkins / Poynter.org
A recent Gizmodo story, "Are Cameras the New Guns?," created quite a stir in journalism circles recently. Gizmodo found that there appears to be an increase in the number of citizens arrested for filming abuse by police, or just police in action:
"In response to a flood of Facebook and YouTube videos that depict police abuse, a new trend in law enforcement is gaining popularity. In at least three states, it is now illegal to record any on-duty police officer.
Read the Full Story (including an interview with media attorneys Robb Harvey and Richard Goehler.)