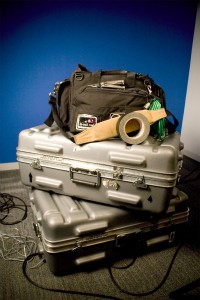 A year ago, I was honored to put together an article for the May 2009 issue of Broadcast Engineering. The final article was a fun project called, What's In Your Bag?
I've been asked to do it again… and I need your help. My last article covered the basic "first tier" list of run bag gear. I need more examples. What the strangest thing you keep with you at all times?
Post here – or send me an email at: kev@b-roll.net.
Thanks…