From: Wired Magazine
This takes the VJ debate to a whole new level.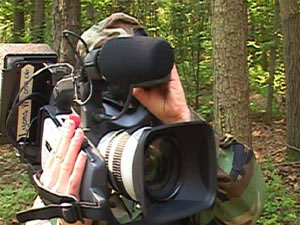 According to Wired Magazine, DARPA (Defense Advanced Research Projects Agency) is trying to build a robotic camera system that can actually comment on what it sees. No more problems with personal bias – this robot will tell it like it is.
"In the past few months, they've launched projects to create a real-life C3PO and a surveillance system to pinpoint threats in heaps of visual data. Now, the agency wants artificial intelligence-powered cameras that can recognize objects — and then tell a story about them."
Read More: http://www.wired.com/dangerroom/2010/03/darpa-wants-self-guiding-storytelling-cameras/
Photo Credit: U.S military (via Wired.com)