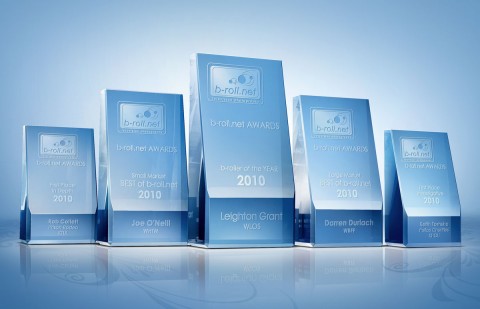 It's like Christmas. The FedEx guy stops by – like Santa – and drops off amazing crystal trophies to a select few top photographers of the world. (Ok, maybe the real Santa is not so discriminating). The b-roll.net AWARDS have arrived.
The folks at DIYawards have again done an amazing job producing the coveted trophies. Unfortunately, I don't get to view the shiny monoliths before they are delivered to the winners, so this photo is all I get to see – so far. PLEASE SEND ME PHOTOS. Last year we got some great shots of our winners – you are great photographers after all!
Thanks again to all those who participated and congratulations to all the winners.
Also thanks to sponsors Fujinon, Xtender and PortaBrace for helping to make it happen.