2010 b-roller of the YEAR, Leighton Grant recently shared photos of his prized trophy. A well-earned accolade for entering some amazing TV Photography in the b-roll.net AWARDS.
Congratulations, Leighton!
Each year we raise the bar in the quality of work competing in the contest. Start collecting your best work – next year's contest is just around the corner.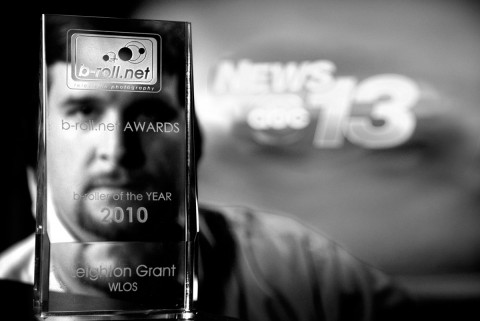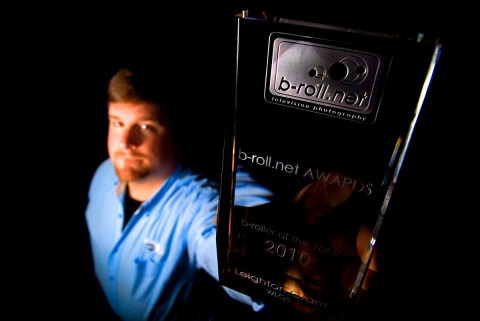 Please send us your trophy pics with your b-roll.net AWARDS. We want to see the faces behind the images.