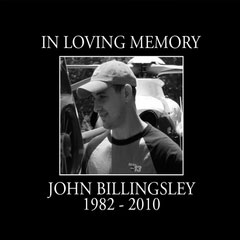 From: b-roll.net FORUM
27 year old, John Billingsley, a Photojournalist at News 13 (WLOS) in Ashville, NC, "died early this morning [1/17/2010] in Charlotte [,NC] after he fell into an air shaft at the Omni Hotel where he was a guest," according to his station's website.
There are not a lot of details – even in this story from Charlotte, NC's WBTV, but it appears Billingsley was a guest in the hotel, and wasn't working at the time.
Check out the FORUM for more information.
UPDATE: Here is a tribute to John produced by the staff at WLOS. Very nicely done…
John Billingsley Photog! from Leighton Grant on Vimeo.