Sony PDW-F350 XDCAM HD camcorder with Fujinon HS16x4.6BE RM lens.
Less than 30 hours.
Latest software upgrades, in perfect condition with tripod plate.
The FUJI lens may be the best lens they make, 16X with a 2X at 4.6 wide, very wide.
$29,000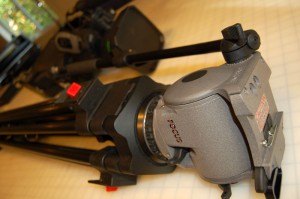 Cartoni FOCUS head and carbon legs, 2 handles
$1500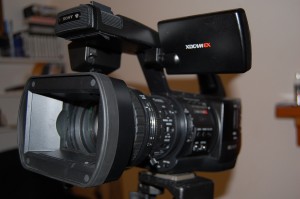 Sony EX1, 83hrs, 8 GIG Sony Card, Charger, Bought new, 1 owner, $6K amazing camera in PERFECT condition. Used in summer only 6 months old, Portland Oregon.
All in perfect condition.
Dayna Reed
541.386.2321