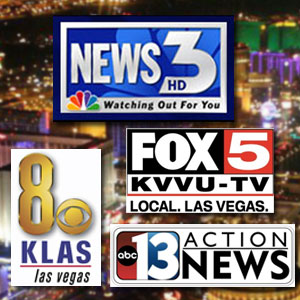 From: Las Vegas Review Journal
It seems that Las Vegas' Channel 3 doesn't like to see the competition sell news stories and not disclose it.
The Las Vegas Review-Journal has learned that KVBC-TV, Channel 3 filed a complaint Wednesday to the Federal Communications Commission against KVVU-TV, Channel 5, KLAS-TV, Channel 8 and KTNV-TV, Channel 13, charging that the stations sold airtime to an advertiser inside their newscasts and used reporters to conduct interviews presented as objective news stories without disclosing that the segments were purchased.
The FCC Payola/Plugola Act was created in 1934, and hasn't been enforced against an affiliated commercial TV station in 10 years.
This should be an interesting case to follow.
Thanks to Al Tompkins for the tip.