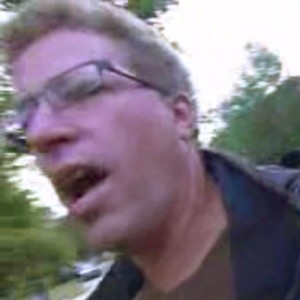 KATU photographer Bob Bullock was attacked by this man,  Peter Fournier, while shooting weather video outside a school in Southeast Portland, Oregon. The entire incident was caught on tape. Bullock, the photographer was left with bruised ribs and a thousand dollars in damages to his station camera.
Unless you consider weather to be controversial, he wasn't even covering a heated issue.
You can watch the video here…
Watch the stations video and read more about it at Oregon Media Central.
Lenslinger has issued a Schmuck Alert…
Read more of the discussion on the b-roll.net FORUM.