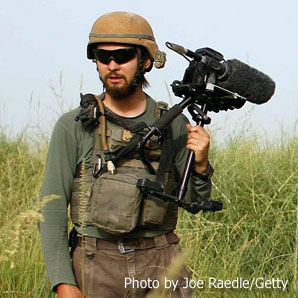 From: DSLR News Shooter
We told you about photojournalist Danfung Dennis shooting the Frontline documentary Obama's War and his own online doc Battle for Hearts and Minds with the Canon 5DmkII.
Now on his new blog, DSLR News Shooter, Dennis talks about his rig and method for shooting in extremely unforgiving environments – in his own words.
View the trailer for his documentary here… please note that some language in the trailer is NSFW.