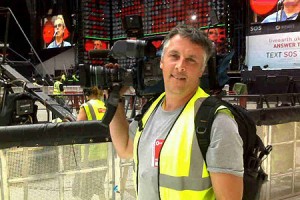 From: CTV Montreal
CTV cameraman Hugh Haugland was taking shots of the aftermath of Tuesday's tornado when the helicopter crashed near Route 117.
Hugh was 44 years old, the father of two beautiful girls and the son of former CTV anchorman Bill Haugland.
The pilot, Roger Belanger, also died in the crash.
The full story is available on CTV Montreal's website.