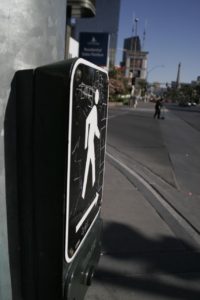 It's a beautiful morning. The weather is perfect. Sun is out. And due to my East Coast clock being 3 hours off, I can't sleep.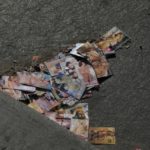 Might as well explore the quiet streets of Vegas (at least they're sort of quiet this time of day). The crew member from my hotel is sweeping up the promotions from the night before and getting ready to start the party all over again.
I'm here for NAB – the National Association of Broadcasters and starting Monday, we'll be live on the floor. Showing you as much as Andy "focusthis" Grossman and I can find and upload.
Please send us any requests for things you'd like to see. We'll definitely try to push through the big booths like Sony, Panasonic and Avid, but more importantly, I hope to find the little-known gizmo in a back booth that will change the way we do our jobs. Post your questions here or email me at: kev@b-roll.net.
We'll also keep updates on Twitter, so follow us at: http://twitter.com/b_roll_net.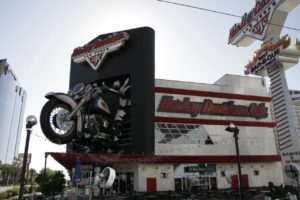 Monday night is the big b-roll.net BASH at the Harley Davidson Cafe. It's a little quiet this morning, but I'm sure things will be different when the top floor is filled with "b-rollers." Thanks to Miller, Xtender, Kennedy's ENG and 16×9, Inc. for sponsoring our festivities at the BASH.
Looking forward to the adventures tomorrow, but for now, it's time to find some breakfast.