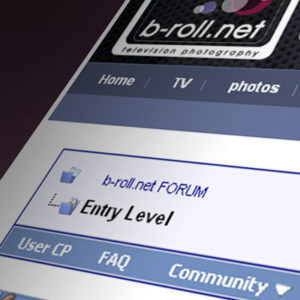 I was critiquing student tapes at the NSC this weekend and realized a flaw with b-roll.net. We want the site to be a learning environment, but if these students had posted their stories online, they would have been eaten alive by some of the more aggressive b-rollers.
I don't want to stop people from giving honest feedback – but there should be a section that's safe for folks starting out.
In order to encourage and foster students and those new to the business, I'm setting up a new forum section called "Entry Level" that is meant for those just starting out in TV.
To some "old-timers" the video may seem amateurish, and the questions my seem obvious, but we all had to start somewhere – and b-roll.net should be the place to learn.
Please help spread the word about the new "Entry Level" section – and keep us informed of any inappropriate responses in the new section. Let me know your thoughts on options for the new section.