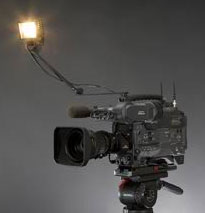 The folks at D-PRO want a random b-roller to receive a free Xtender lighting accessory. The Xtender is a cool invention that we first looked at during last year's NAB. It is a must-have in the run-and-gun world of TV news.
All you have to do for a chance to win is answer a few questions in our survey below. Please enter a legitimate email address or we won't be able to tell you that you've won.
We'll accept entries until the end of the month. Keep in mind that it's February, so that's not very far away. We'll announce the winner on March 1, 2009. You'll have your new Xtender just in time for sweeps!
Good luck!
Contest entry ends February 28, 2009