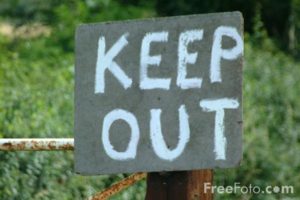 From: Digital Photography Tips and Techniques
We all deal with the legal issues of photography every day. Granted press photography has some different rights – when it comes to model releases – but public / private property issues face are part of the job.
Max over at Digital Photography Tips and Techniques has put together a nice resource list for photography law. The site deals primarily with still photography, but the legal lessons carry over to video as well.
A good example is the Photographer's Guide to Privacy put together by The Reporters Committee for Freedom of the Press.
If you have legal advice or resources to share, let us know.
Check out the complete list here.