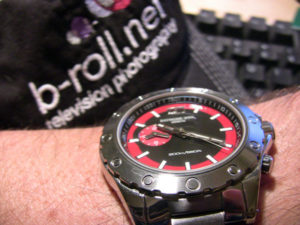 Time is ticking away.
You only have until 12 noon ET on January 10, 2009 to upload and enter your clip in the b-roll.net AWARDS. As I write this, there are only 1 day left (see the official time clock below). Once voting begins, contest entry will be locked.
Hundreds of clips have already been entered, but your clips should be there too!
Not only can you win a beautiful b-roll.net AWARDS trophy, but there are thousands of dollars worth of prizes from great sponsors like Zylight, Fujinon and Anton/Bauer.
Zylight is offering up the  Z90 ENG kit for the big winner. The ENG kit includes NOGA mounting arm, D-Tap battery cable and the Z90 LED light.
Check out our video of the Z90 from NAB08.
That is just one of the prize packages available. We also have prizes from Xtender and Portabrace.
Learn how to enter and join the competition.
Start of voting [fergcorp_cdt_single date="Sat 10 Jan 2009 12:00:00 -500″].