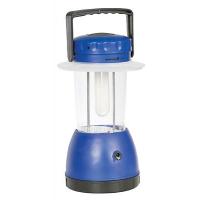 From: David Dahlquist, Freelance News Photographer San Juan Capistrano, CA
I was covering a three day breast cancer walk last month and we were on location 24/7 for all three days. While shooting interviews with some of the volunteers at night in small dome tents. I needed to light the interviews but did not want that camera light look.
I had packed a fluorescent camp light with my gear.
My camera light is a 5600K LED With a dimmer. So I grabbed the camp light and set it just out of the shot. I used it as my key and used my led light dimmed way down as a fill the combo provided a flattering soft light.
When I pulled wide for a two shot the camp light was in the shot but it did not look out of place.
The camp light worked great and provided a fast set up as it ran on its own battery.