b-roll.net TV is an exciting resource. It allows you to quickly and easily upload your video and share it with our audience of video professionals.
Here is a your basic cheat sheet for uploading your video to b-roll.net TV.
Step 1) Edit your clip in your choice of editor and export it as a digital file. Our system can accept clips in a variety of extensions:  3gp | mp4 | mov | asf | avi | flv | wmv | mpg | mpeg | mpeg4 | xvid | divx | 3gpp. We recommend using the least amount of compression possible, mix your audio to mono, and keep the file below the file size limitation of 100mb. For additional recommendations for how to export your file, check out this post.
Step 2) Login in at: http://b-roll.net/tv and click on the "Upload" tab. This will take you to the upload form.  If you are not logged in, you will be taken to the login form first. You must have a b-roll.net FORUM login to upload video.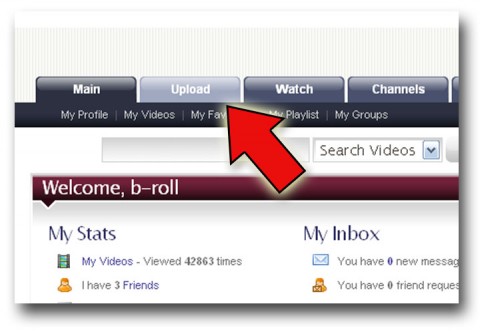 Step 3) Name your clip, give it a description and create at least one "tag" for it. Tags are one word keywords like, "fire," "weather," or "live." All of this information can be edited later, once the clip is in the system.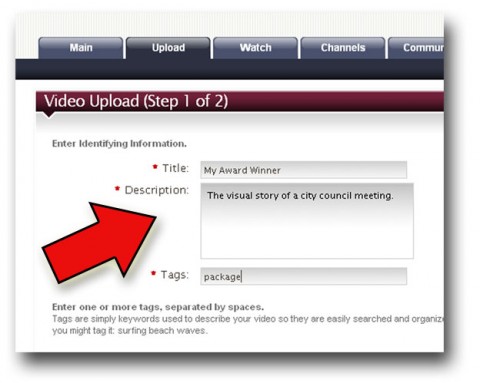 Step 4) Select a "Video Channel" for your clip. This helps categorize your video on the site. You must put your video in at least ONE channel, but you can put it in as many as THREE. These channel selections DO NOT correspond to contest categories in the b-roll.net AWARDS. When complete, click "Submit."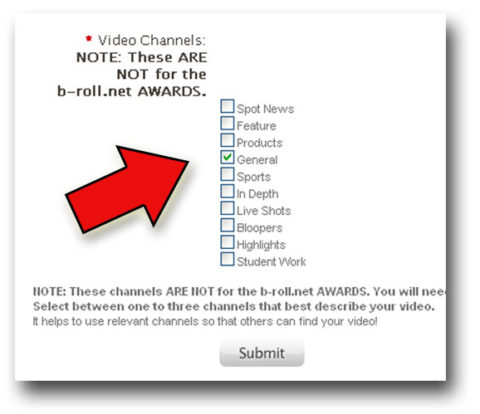 Step 5) Click on the "Browse" button and locate the clip on your computer. Please keep in mind that the file can not be larger than 100mb. Select whether the clip will be public (searchable and viewable by all) or private (only available to those who have a direct link).  Clips to be entered in the b-roll.net AWARDS must be public.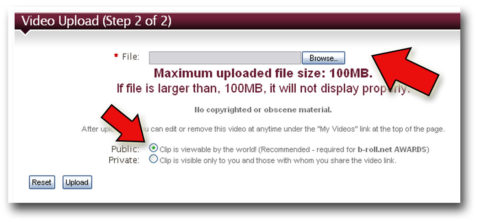 Step 6) Click on the "Upload" button, and you see a progress bar as your video clip loads. Keep in mind that a large file can take a long time to upload, depending on the speed of your internet connection.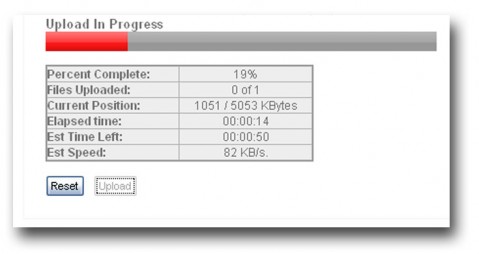 Step 7) When the upload is complete, you'll see the "Upload Success" screen. At this point your video is online, but is being converted to the proper format to play on our site. In a matter of minutes, your video will be ready to be viewed.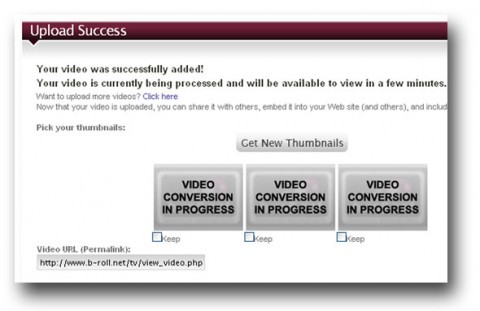 If you have any additional question, please contact b-roll.net.