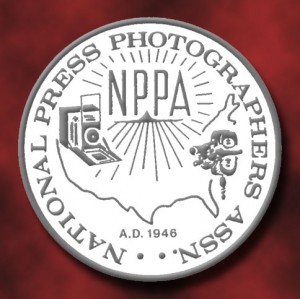 DURHAM, NC (November 13, 2008) – The annual NPPA NewsVideo Workshop (NVWS) will be held April 5 – 10, 2009, at the Oklahoma Center for Continuing Education on the University of Oklahoma campus in Norman, Oklahoma. Registration for this event is open and shoot and edit spaces as well as Avid Workshop spaces are limited.
Visual Journalists: If you shoot for a TV station, newspaper, production company, freelance, church, the military, educational institution… if you shoot video, this is the workshop for you. Each year the NPPA gathers the best instructors in the business to teach students, hands on, the fine art of shooting and editing.
The NewsVideo Workshop is a weeklong, intense immersion into the world of moving pictures and sound. You will spend 12 to 16 hours each day learning from a faculty of more than 20 nationally and internationally recognized, award-winning journalists. Instructors will include Brett Akagi, formerly of KARE 11 TV now with the Star Tribune newspaper who tells both sides of the story, as well as CBS news cameramen Darell Barton and Bob Brandon, NBC Correspondent Bob Dotson, and freelance producer Scott Rensberger.
Whether you are a veteran handling video, new to the art, or primarily take stills and want to put some new skills on your résumé, it's time to check out The NewsVideo Workshop. The Workshop offers you a chance to learn video's cutting edge techniques…it's an investment in your future and a chance you can't afford to miss.
Also open to all attending the 2009 NewsVideo Workshop, Hands On Non-Linear/Hands On Avid Workshop. Our two-day workshop slated for April 3rd and 4th uses a HANDS ON approach to teaching the latest in non-linear video editing. This is an excellent opportunity and the most affordable training you'll ever find. If you need to learn non-linear editing you need to be at HANDS ON NON-LINEAR/HANDS ON AVID. Just like driving a car, if you learn to drive one, you can probably drive them all… learning Avid is learning non-linear.
Please go to www.nppa.org/newsvideo_workshop NOW for more information and to register. Space is limited… invest in your future… invest in Hands on Avid… invest in The NPPA NewsVideo Workshop.
National Press Photographers Association:
The National Press Photographers Association is dedicated to the advancement of photojournalism, its creation, editing and distribution, in all news media. NPPA encourages photojournalists to reflect high standards of quality in their professional performance and in their personal code of ethics. NPPA vigorously promotes freedom of the press in all its forms. To this end, NPPA provides continuing educational programs and fraternalism without bias, as we support and acknowledge the best the profession has to offer. The NPPA's 9,000 members include still and video photographers, editors, students and professionals that serve the field of visual journalism. To learn more about the NPPA please call NPPA Executive Director Jim Straight or visit www.nppa.org.
For more information on this workshop contact Workshop Director Sharon Levy Freed @ slevyfreed@msn.com or 303-810-6822.