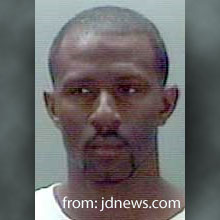 Eugene Shelton, a former cameraman for WCTI Channel 12, in Greenville-New Bern, NC, was found guilty recently of obstruction. According to reports, Shelton sent text messages to a nightclub manager warning of a police raid back in May 2008.
The cameraman was present at a press briefing announcing the plans for a police raid on local bars. Cell phone records show texts from Shelton's phone to the manager's phone saying: "It's you man. On the way to you man. Mickey's. Clean it up now." Club Mickey's was later raided by Onslow County Sheriff.
According to jdnews.com, Shelton will receive a 30-day suspended sentence, 72 hours of community service and be ordered to pay fines and court costs of $250.