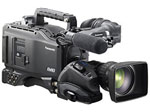 Like many of you, I'm jumping into the "tapeless" swimming pool. With the July delivery of brand-new Panasonic HPX2000 P2HD cameras here in DC, I've had to dive into the deep end. There was no time to simply dip in my toes. All in all, the plunge was succesful, and the water's fine.
The cameras are solid performers, and the images they produce are amazing (having them set up by the folks over at Macie Video didn't hurt either). The only real challenge with these tape-free cameras is developing the best workflow. What do you do when you only have the equivalent of 5-30 minute tapes in your gear bag?
Enter HD Expo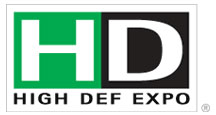 We're proud to be a regional sponsor of the HD Expo – P2 Workflow Workshop:
_________________
Going Tapeless: Evolving a freeform non-linear image workflow
Liberate your creative process! Discover the true freedom of a non-linear image workflow! Go Tapeless! In production facilities around the world…in cameras across the universe…in post houses on every continent, tape is disappearing and being replaced by data cards, hard drives, and compact storage devices designed for speed, capacity, and efficiency. With P2, the tapeless revolution has spread from the newsrooms to the production community, from post houses to cinematographers. This two-day P2 Workflow Workshop illuminates the process of becoming completely tapeless, illustrates the entire workflow from image acquisition to data archive, and shows you how you can join the non-linear, tapeless revolution. Lead the revolution and register today!
_________________
Coming to a city near you: Washington DC, Chicago, Denver, Los Angeles, Atlanta, New York and many more, click here for all the details: http://www.hdexpo.net/education/p2/p2.html For more information about all the education HD EXPO offers, click here: http://www.hdexpo.net/education