2008 AWARDS

The first ever b-roller of the YEAR is Darren Durlach, WBFF, Baltimore, MD
Darren, we're proud of your membership and your entries. Take a look at a few of his winning entries.
BEST of b-roll.net trophies go to:
Greg T. Johnson, WFAA, Dallas, TX
Division 1: Domestic (USA) Large Market (Market Size 1-30)
Chad Zellmer, WYFF, Greenville, SC
Division 2: Domestic (USA) Small Market (Market Size 31-212)
NO WINNER (no qualifying entries)
Division 3: International (All other countries)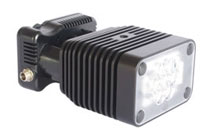 Our grand prize winner will soon be receiving his one-of-a-kind b-roller of the YEAR trophy and great prizes from our generous sponsors Anton/Bauer and Zylight. (click here to view the trophy)
BEST of b-rollers will each receive a trophy and a CAR-1B Cargo Bag from PortaBrace.
Congratulations to all!
The first ever b-roller of the YEAR competition drew hundreds of fantastic entries – and we're not surprised!
b-roll.net is the only exclusively online community of its kind for professional television photographers and our membership is thousands strong featuring the best in the business.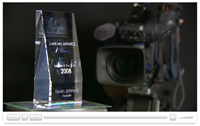 We'll keep these great examples of the best video on our site all year and we encourage you to share them with other photographers you know.
Together, b-roll.net and our members will continue to raise the bar in our industry and help to educated the next generation of great shooters.
Start saving your best 2008 stories now. We'll be back next year with more great entries and great prizes!
The b-roll.net AWARDS: This is the start of something great!
Here are the Category Results
Core Categories

Spot News sponsored by Anton/Bauer

Chad Zellmer, WYFF
Spiderman
Wade Smith , KTVIBig Ole Fire
Greg T. Johnson, WFAA
We Saved Five People

General News sponsored by Fujinon

Chad Zellmer, WYFF
Our City Park
Darren Durlach, WBFF
Sea Trials
Charles Fisher, WFAA
Dog Competition

Feature (Soft)

Darren Durlach, WBFF
Sweaty Buttery Teamwork
Ron Johnson, WHAS
Adrenaline on Wings
Douglas Burgess, WFAA
Mr. Murray

Darren Durlach, WBFF
Daddy Logan
Darren Durlach, WBFF
Operation Foul Play
Greg T. Johnson, WFAA
Crazy Water

Live Shot / Standup

Isaac Blancas, KRDO
Standups
Joe ONeill, WHTM
Standups
Greg T. Johnson, WFAA
Standups

Supplemental Categories

Allen Fairbanks, WDEF
Plane Crash
Chris Weaver, WGHP
Mountain Fall (Early Version)
John Berry, KCBD
Amber Alert Avoided (cut-in)

Feature (Hard)

Douglas Burgess, WFAA
A Place in the Sun

Douglas Burgess, WFAA
The Sound of Liberty
Anthony Oliveira, WFAA
Give Their Honor Back

Sports

Billy Muhammed, WJW
Arena Football Tryouts
Todd Rogenthien, KVUE
Canine Chaos
Todd Rogenthien, KVUE
Taking Aim

Franchise

Peter Rosen, KUTV
Plastic Cameras
Douglas Burgess, WFAA
Winds of Change
Douglas Burgess, WFAA
Rest in Peace

Investigative

Darren Bailey, KUTV
Cruise Control
Chris Weaver, WGHP
Bankrupt Vets
Anthony Mirones, WCPO