demographics
The TV cameramen who cover the world turn to b-roll.net for the industry coverage they need. From discussion forums to product reviews and practical shooting tips to online video, b-roll.net is the first and ONLY source of its kind for television photographers.
Everyday, loyal "b-rollers" turn to b-roll.net to connect with the shooters and vendors who give them the competitive edge in the run-and-gun reality of TV photography.
1,700 Unique Visitors Per Day
65,000 Pageviews Per Week
260,000 Pageviews Per Month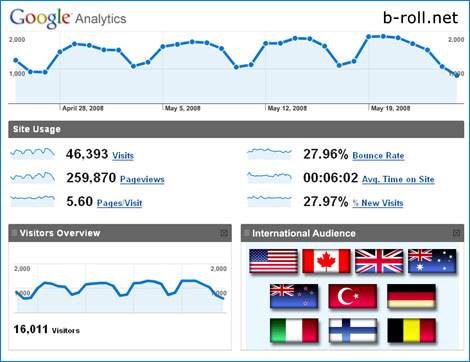 Shooters, Editors, Live Truck Ops, Local News Photographers,
Network Cameramen, Freelance DPs, Sat Truck Engineers,
Corporate Videographers
Capture the attention of this unique community of end-users.
"Great web site…filled with truly useful info and pretty much devoid of gee-whiz hype that seems to be the general flavor of the DV sites I've been trolling for the past year.

Been shooting / editing mini-DV since 1999 and finally bought a decent camera about a year ago. So much to learn…but every time I drop by b-roll.net, I learn something new that can go into the field immediately. The tips are outstanding, the reviews informative, and the forums – so good I had to finally join.
Thank you again for this valuable learning tool. "
justFRED, Canada
For more information, please fill out our contact form.
[contact-form-7 404 "Not Found"]